Mobile Scanning & Printing
Reduce Costs And Increase Profitability
Lower labor costs, lower Operating costs, and fast payback on investment. Uncover Inefficiencies and Maximize Profitability.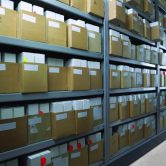 Allow workers to retrieve multiple orders simultaneously, while electronically notifying procurement to order additional stock. Products can be given unique label codes, ensuring they stay together per the customer's order.

Eliminate the typical downtime of inventory tracking. With mobile printing, operators can quickly label your goods and track their location, limiting opportunity for lost or damaged product.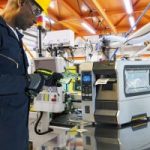 Allow workers to stock shelves while also fulfilling orders. Drive down transit time while doubling your efficiency and through-put per employee.

Don't ship with too many or too few components. Use mobile printing and scanning to ensure shipments are accurate, on-time, and as quoted.

Real-Time Tracking Status And Spare Parts
Businesses systems can display inventory levels in real-time, allowing you to prepare higher quality inventory and spare part forecasts, while minimizing waste.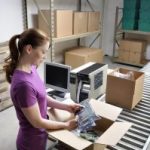 When ship-to-order requests are complete, a mobile printer generates a shipping label, ensuring the order is packed correctly and shipped to the right customer.

When a customer's machine is down, there is not a minute to lose. Why waste time with tedious trips to the computer, printer or scanner? With mobile printing, the operator can acknowledge and retrieve multiple orders while in the warehouse, making sure that key customer gets the parts he needs on time, every time.

Overage, Shortage, Or Damage
Prevent the headaches that comes with quantity mistakes or damaged or incomplete orders. Use mobile printing and scanning to give you confidence the shipment going out the door will meet your customer's expectations.